Earlier this week, new Artistic Director Mark Adams announced the details of the programme for the 2015 Edinburgh International Film Festival. Now in its 69th edition, the festival will run from 17 - 28 June and boasts a number of World, European and UK premieres. There's a considerable Scottish presence in the programme, which opens with Robert Carlyle's Glasgow-based dark comedy, The Legend Of Barney Thomson, based on the novel by Douglas Lindsay, and closes with Scott Graham's family drama, Iona. For a taste of the programme as a whole, I recommend watching the EIFF 2015 Preview Reel, which includes some striking shots from the SF features on the festival programme.
I've sought out the festival films with a SF leaning, including science documentaries, though experience tells me that further exploration of the programme will undoubtedly uncover blog inspiration in unlikely places. From slick dystopian thrillers to almost art house, SF influenced films with a human story at heart, this year's programme has a varied offering for SF fans.
The film I'm most excited about seeing is the drama debut of acclaimed documentary maker Simon Pummell, Brand New-U, which seems to use its SF premise to explore relationships and themes of identity. The plotline seems similar to that of Eternal Sunshine Of The Spotless Mind, though with different technology at the characters' disposal.
Also set in a dystopian future, Narcopolis portrays a world in which drugs have been legalised. As synopses frequently point out that this has come 'at a cost', this film could come across as a didactic piece of anti-drugs propoganda. I'm hoping that the story delves deeper. Australian SF Infini has been lauded as a tense thriller, as its protagonists embark on a rescue mission to an off-world mining facility that has suffered a biological outbreak. The final dystopian SF film in the programme, Index Zero follows an immigrant couple as they struggle to stay alive, and together, in a Europe of the future. The title refers to a complex number used by the government to determine a human being's worth, and this focus on the struggle of individuals in the wake of humanitarian crisis reminds me a little of Children Of Men.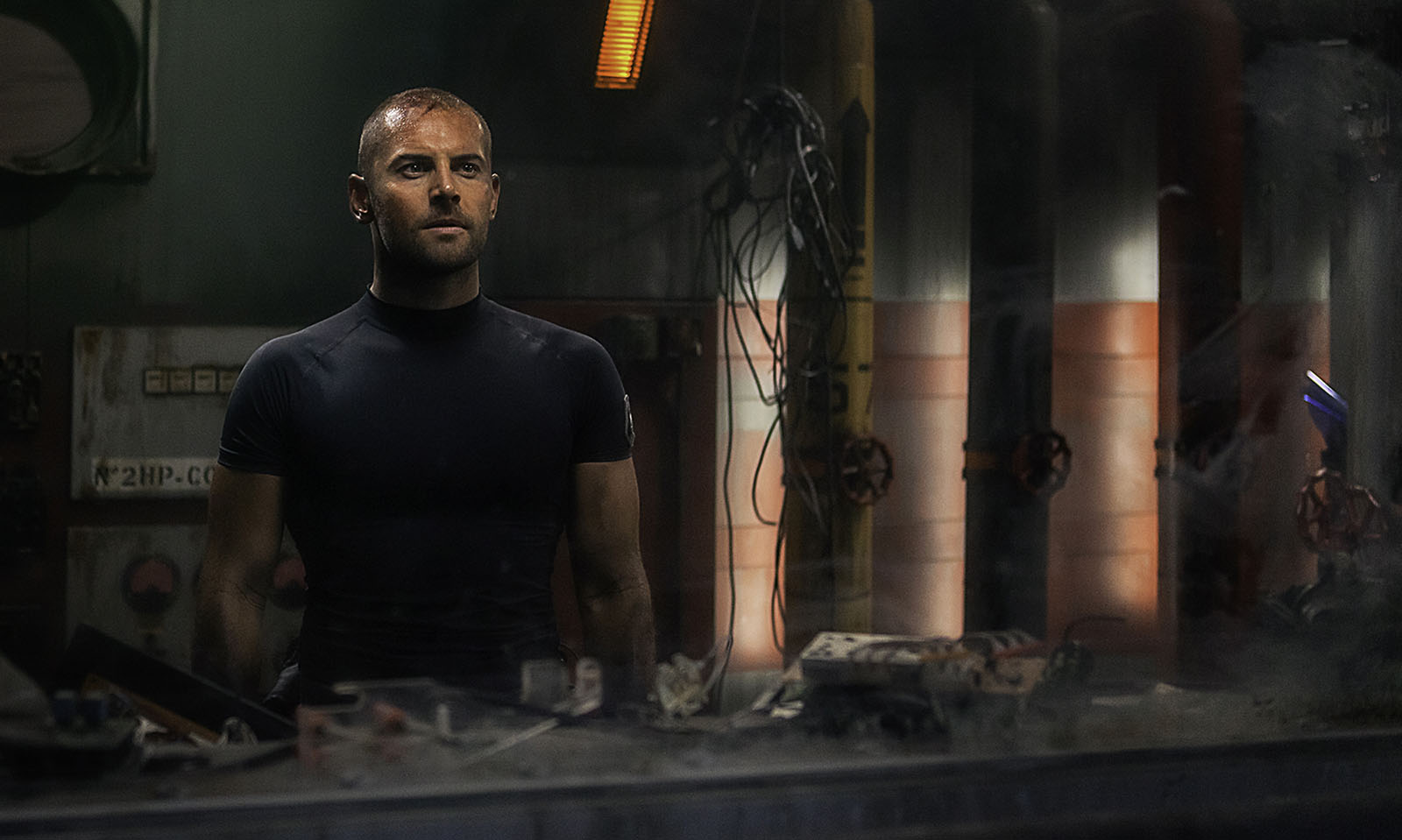 Infini (2015).
Credit: Storm Vision Entertainment
Low-budget American SF drama, Uncanny deals with the subject of artificial intelligence in a way that focuses on character and relationships, rather than relying on special effects, and has drawn comparisons with Alex Garland's recent Ex Machina. Those with an interest in psychology or the history of psychology should look no further than Kyle Patrick Alvarez's dramatisation of The Stanford Prison Experiment
This year's EIFF programme includes two very different takes on the zombie film genre. Based on the video game series of the same name, Dead Rising: Watchtower promises plenty of old fashioned zombie gore and violence. Alternatively, Arnold Schwarzenegger stars in Maggie, in which he plays a Midwest farmer trying to protect his daughter, who has recently been infected by zombies, from the military who would put her in quarantine. This is a film described by EIFF as 'a zombie film with an art-film sensibility,' and it seems to be following in a recent trend of films and novels that attempt a new take on a recognisable creature/monster of fantasy or mythology. These films focus on making the threatening 'Other' more human, turning the table on the genre. Such examples include Swedish film and novel, Let The Right One In, 2014 film When Animals Dream (which I had the pleasure of seeing at Glasgow Film Festival in February), M Carey's novel The Girl With All The Gifts (of which we're promised a film adaptation in 2016, titled She Who Brings Gifts) and Jim Jarmusch's Only Lovers Left Alive, which depicts a couple of centuries old vampires trying to live discretely in modern society. I intend to write more fully on this idea in the near future.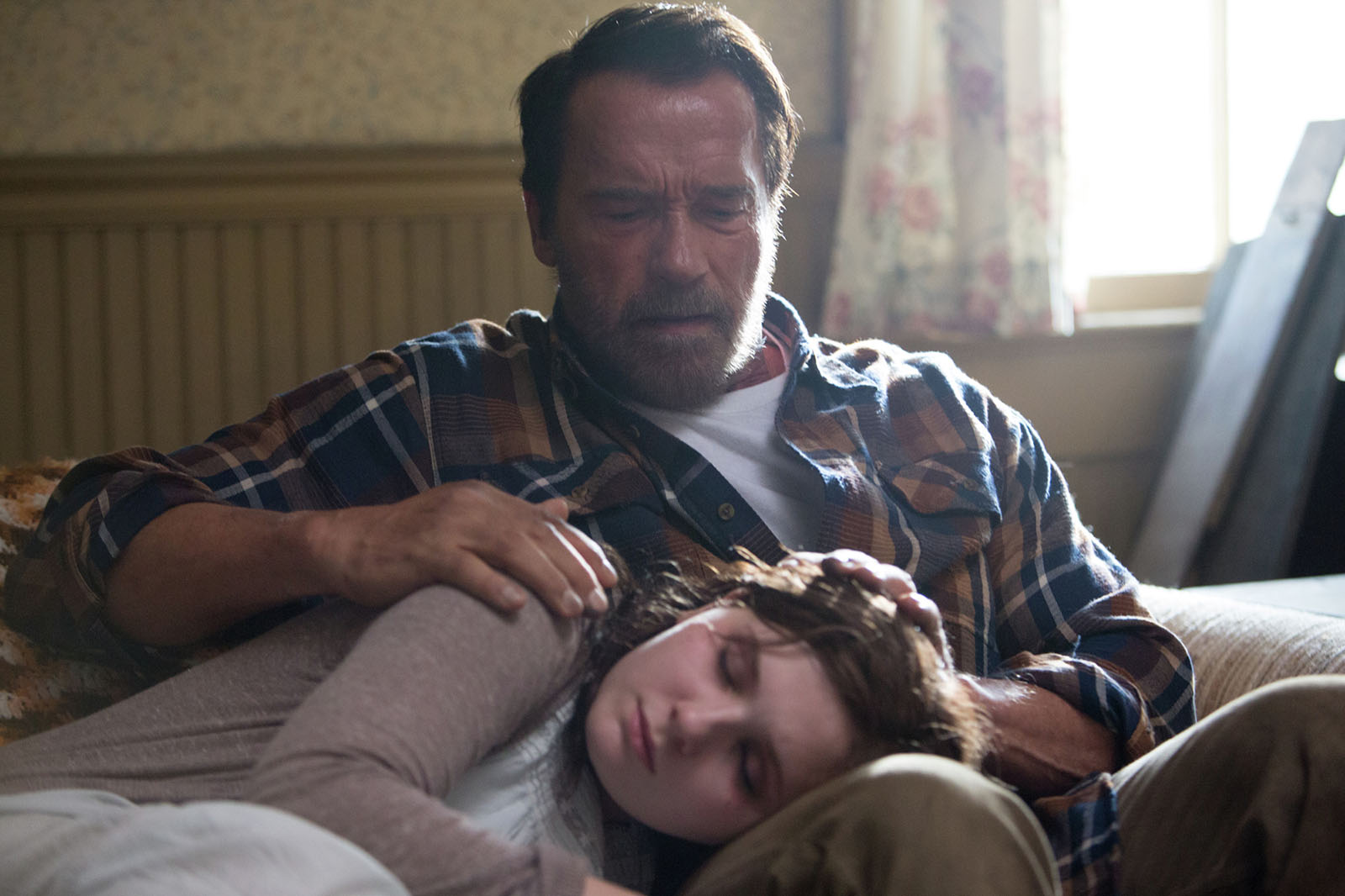 Maggie (2015).
Credit: Lionsgate
Speaking of vampires, Therapy For A Vampire appears to be a hilarious comedy-take on the genre of vampire movies and will be high on my list of must-see films. For classic vampire scares, 1970s adaptation of Stephen King's novel, Salem's Lot receives a theatrical re release to scare a whole new generation. If you're looking for a fix of young adult fantasy, The Circle, based on the Swedish dark fantasy novels, the Engelsfors trilogy, should suffice. In Docomuentaries, That Sugar Film does exactly as the title suggests, investigating the amount of sugar we unwittingly consume and the effects this has on our health. If you're looking for the incentive to avoid sugary food and drinks, this documentary should help you on your way....
Long before Peter Jackson, Ralph Bakshi attempted to bring The Lord Of The Rings to the big screen as faithfully as he could, in this animated adaptation of The Fellowship Of The Ring. The film combines hand-drawn animation and rotoscoping, in which animators trace over live action footage, frame by frame. The animation strand has a focus on the films of Ralph Bakshi and also includes fantasy feature Wizards, which depicts a post apocalyptic world where technology has been abandoned and magic has resurfaced in the world. The villainous dark wizard finds inspiration when he uncovers old Nazi propaganda footage, prompting a cautionary tale about the power of propaganda and the threat of a resurge of fascism.
The EIFF programme boasts more than just films, hosting a great variety of industry events and special events, including a special screening of Back To The Future alongside a live performance of the film's score. There are also opportunities for SF character-spotting in the programme's Special Events strand. In Person events include interviews with Ewan McGregor, or Obi Wan Kenobi (Star Wars Episode One: The Phantom Menace) to SF fans, and Malcolm McDowell, who played Alex DeLarge in the screen adaptation of Anthony Burgess's 1962 novel, A Clockwork Orange.
Bookings for EIFF are now open to the general public. Find out how to book tickets, and view the full programme listings online.
Listing Image: TSquared Films, Narcopolis (2014).
---
References & Further Reading
Carey, The Girl With All The Gifts, Orbit Books (2014).
Eternal Sunshine Of The Spotless Mind, Focus Features (2004).
Children Of Men, Universal Pictures (2006).
Ex Machina, DNA Films (2015).
Let the Right One In, EFTI (2008).
When Animals Dream, AlphaVille Pictures Copenhagen (2014).
Only Lovers Left Alive, Recorded Picture Company (2013).
Star Wars Episode I: The Phantom Menace, Lucasfilm (1999).
A Clockwork Orange, Warner Bros (1971).